Below you will find assembly manuals, drawings and links to assembly videos for the Craftlander 80120v. There has only been a single model of this lift.
View assembly videos on YouTube: http://www.youtube.com/user/CraftLander
Please note that the wording has changed in our Warranty Policy. Previous manuals may not contain the current version. Please take a moment to review the new Warranty Policy located here: Warranty Statement
Lift Foot Print with Dimensions Detailed pdf drawing of vertical lift dimensions.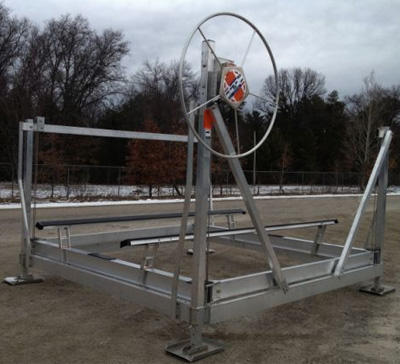 8000 Vertical Hoist – 2014 to Current