AXLE BRACKET KIT
Our axle bracket kit can be used to attach the rim plate kit or the wheel kit to your
hoist. If you have multiple hoists and don't want to buy multiple wheel kits these
can be left on your hoist permanently.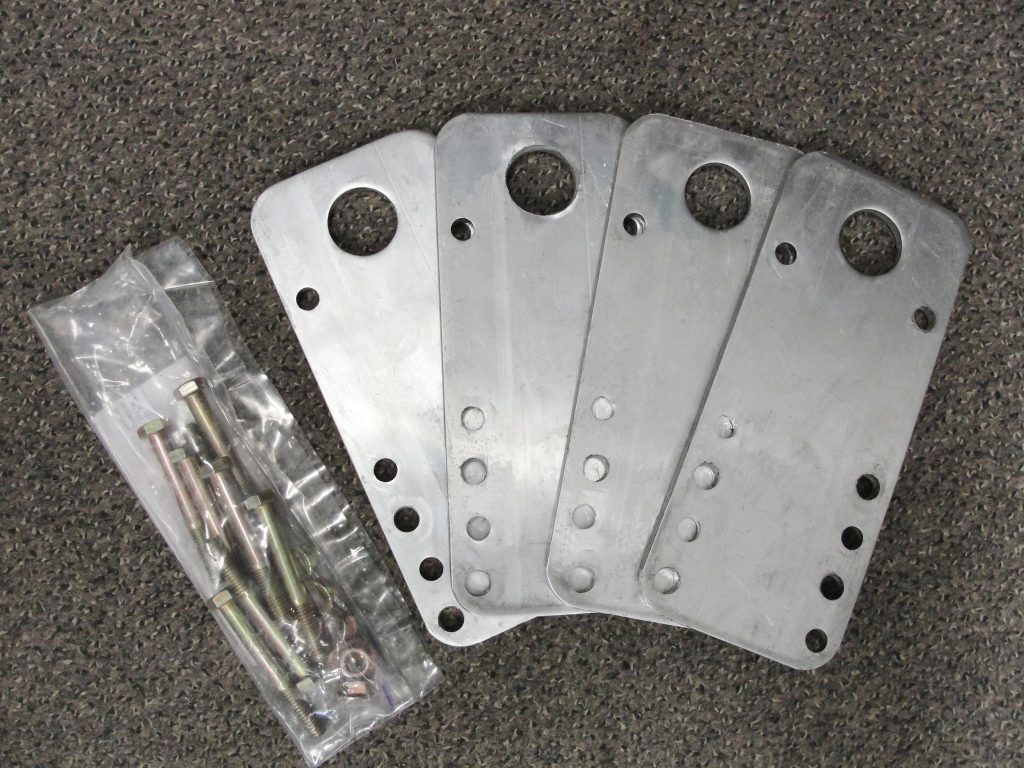 This kit will cover two wheels if you need enough for 4 -wheels you will need to ask your dealer for two axle bracket kits.
RIM PLATE KIT
Our rim plate kit is so you can attach your own wheels to it . These have 5 slotted
holes to accompany different size of tires. This kit includes the 2-plates, 2-
shafts ,and nuts and bolts to attach the tire. (This kit does NOT include the axle
brackets to attach to the hoist.)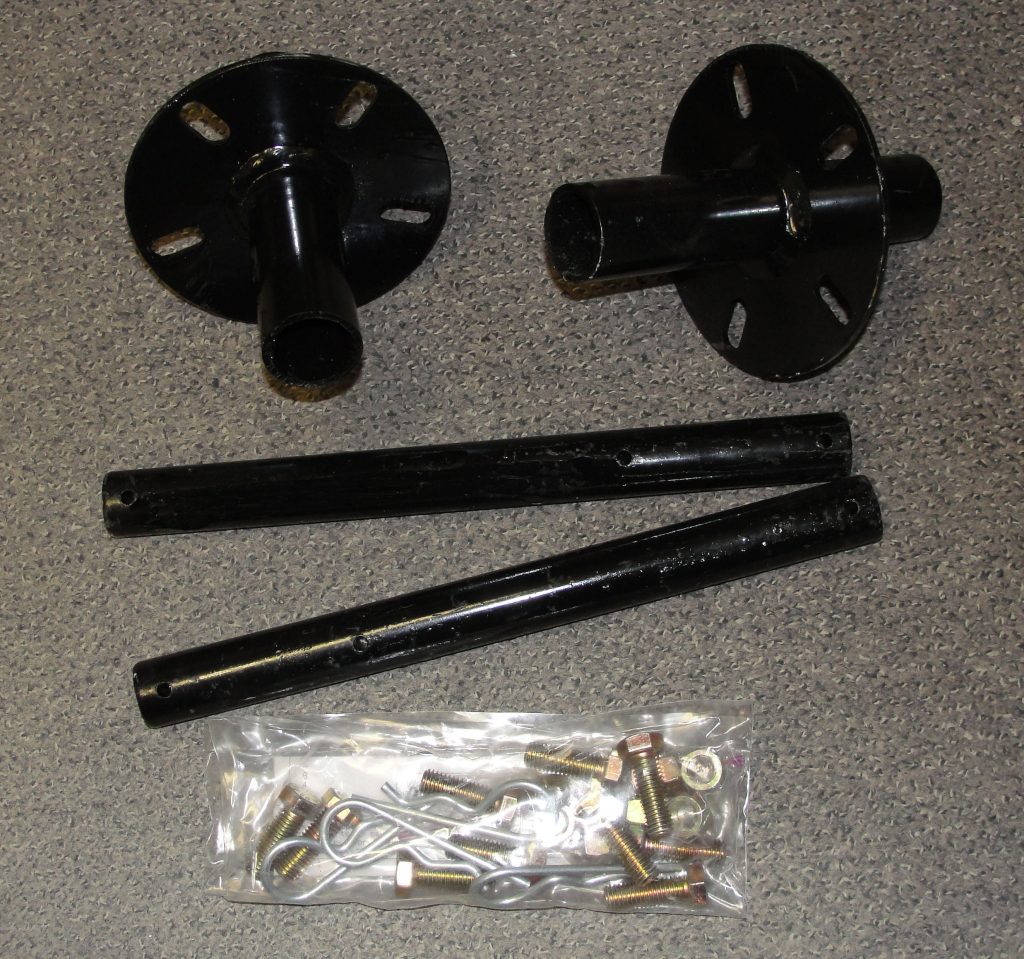 WHEEL KIT
Our wheel kit can make putting your hoist in and out of the water
much easier! Our kit comes with a set of axle brackets,2-plastic
wheels,2 plastic bearings,2-solid steel painted shafts and all
necessary hardware to install it on your hoist.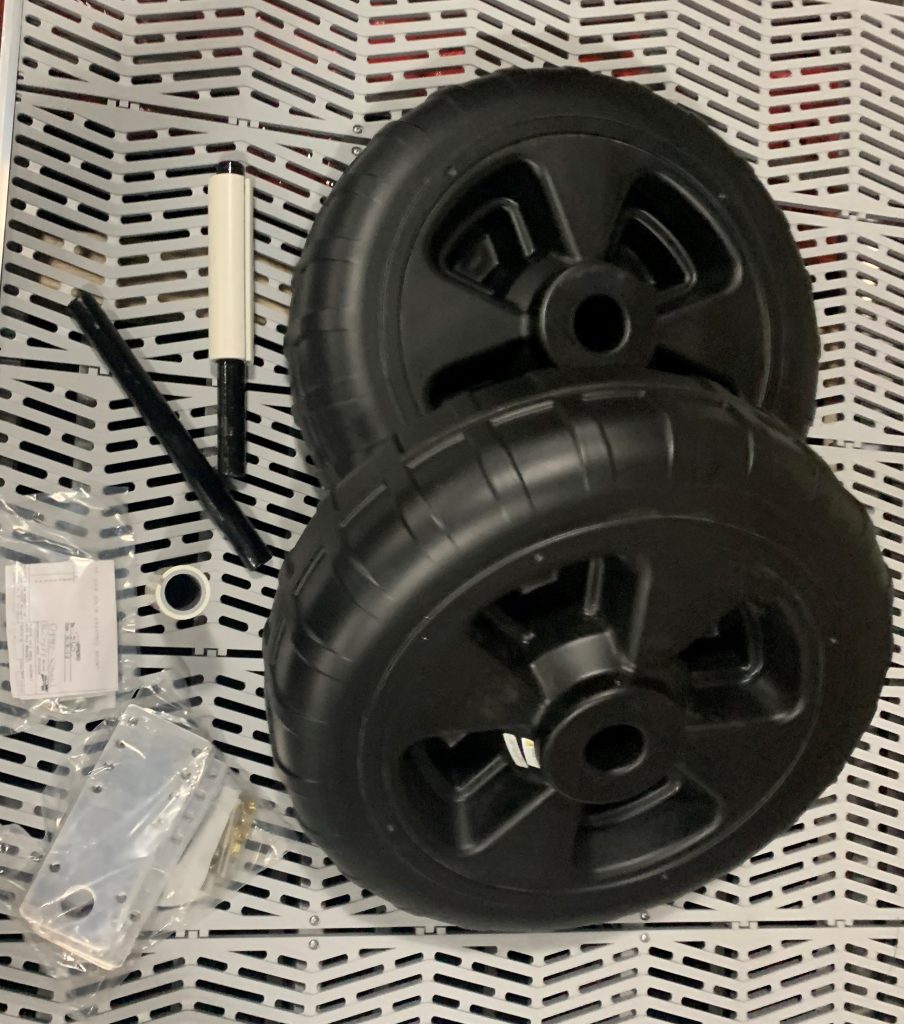 Now you won't have to call all the neighbors to help carry, drag and pull your

hoist into the water!
HOIST LIFTER
ALWAYS USE TOOLS THAT MAKE LIFE EASIER
Our hoist lifter can help you adjust the legs on your hoist and install wheel kits. Our
hoist lifter comes unassembled it comes with an 800 pound Dutton- Lainson winch
with handle.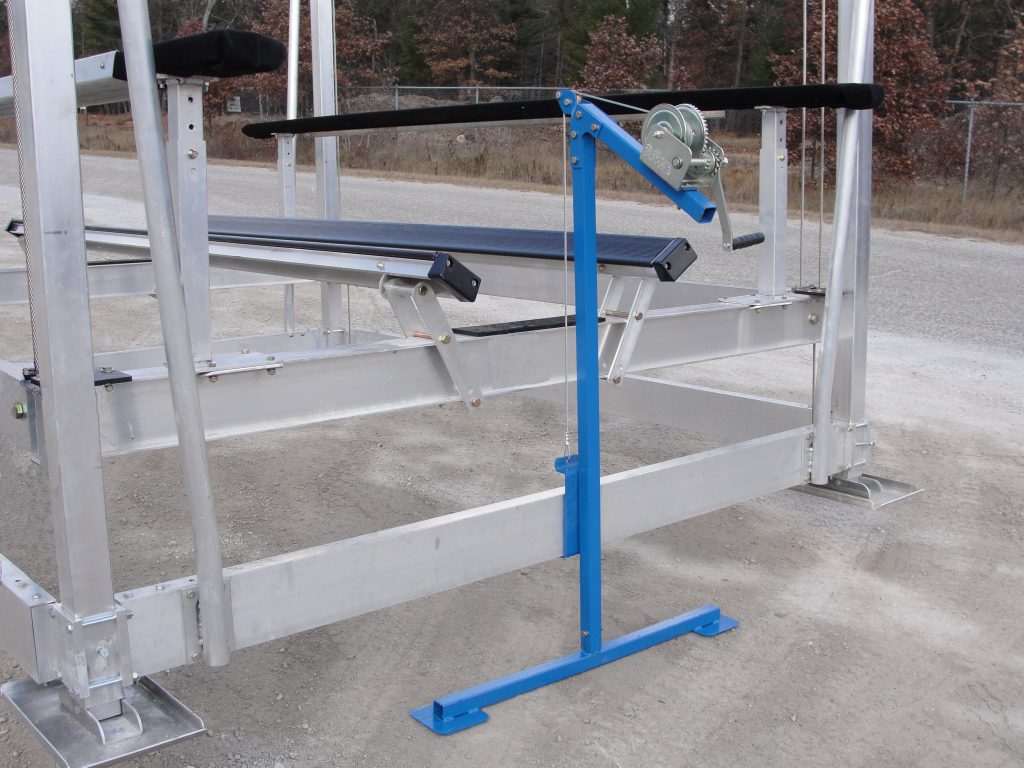 MOTOR STOP
Protect your investments they will last longer!
Our motor stop will protect your motor, and propeller. Our motor
stop is adjustable in and out wider and narrower. If you hit and break
the plastic we do carry replacements.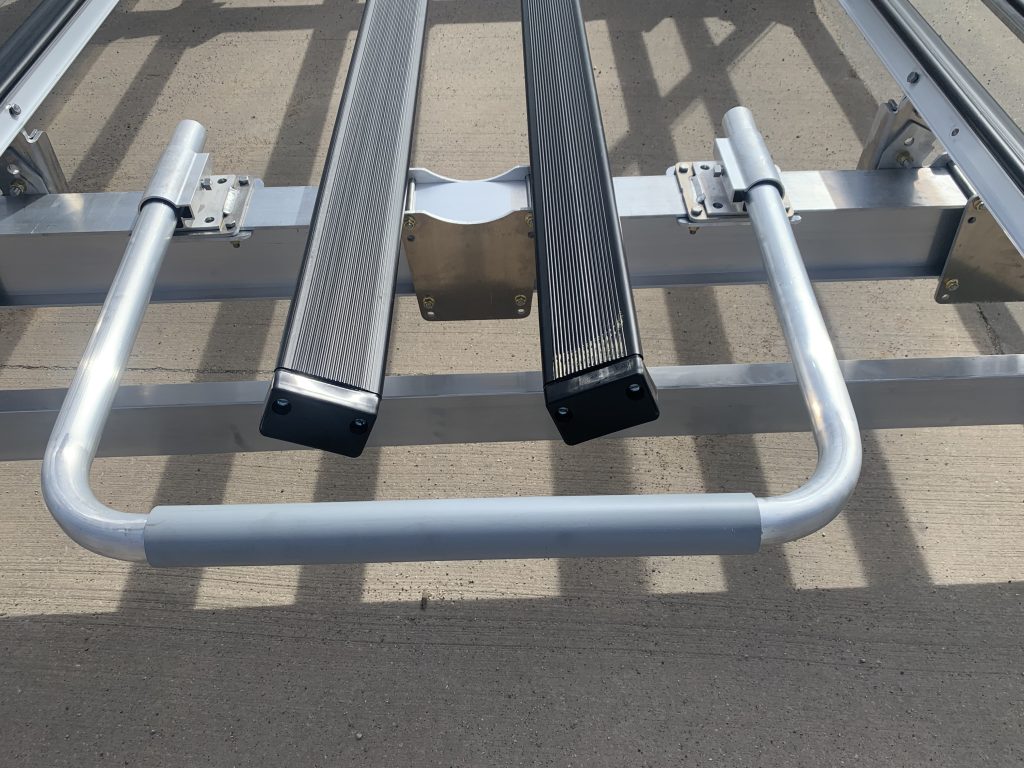 We use high quality plastic conduit for long lasting use !
PONTOON GUIDE ON
MAKE SURE YOU ARE BUYING THE PROPER ACCESSORIES TO

PROTECT YOUR STYLE OF BOAT
Our pontoon guide on set is so you do NOT bump your column and
bang up your boat.
Windy days make waves and when you are pulling into your hoist the
last thing you want to hear is scraping or crunching noise! These will
guide you in safely.
Our kit includes two vinyl covered aluminum extrusions with 4
uprights and all necessary hardware to install these to your hoist.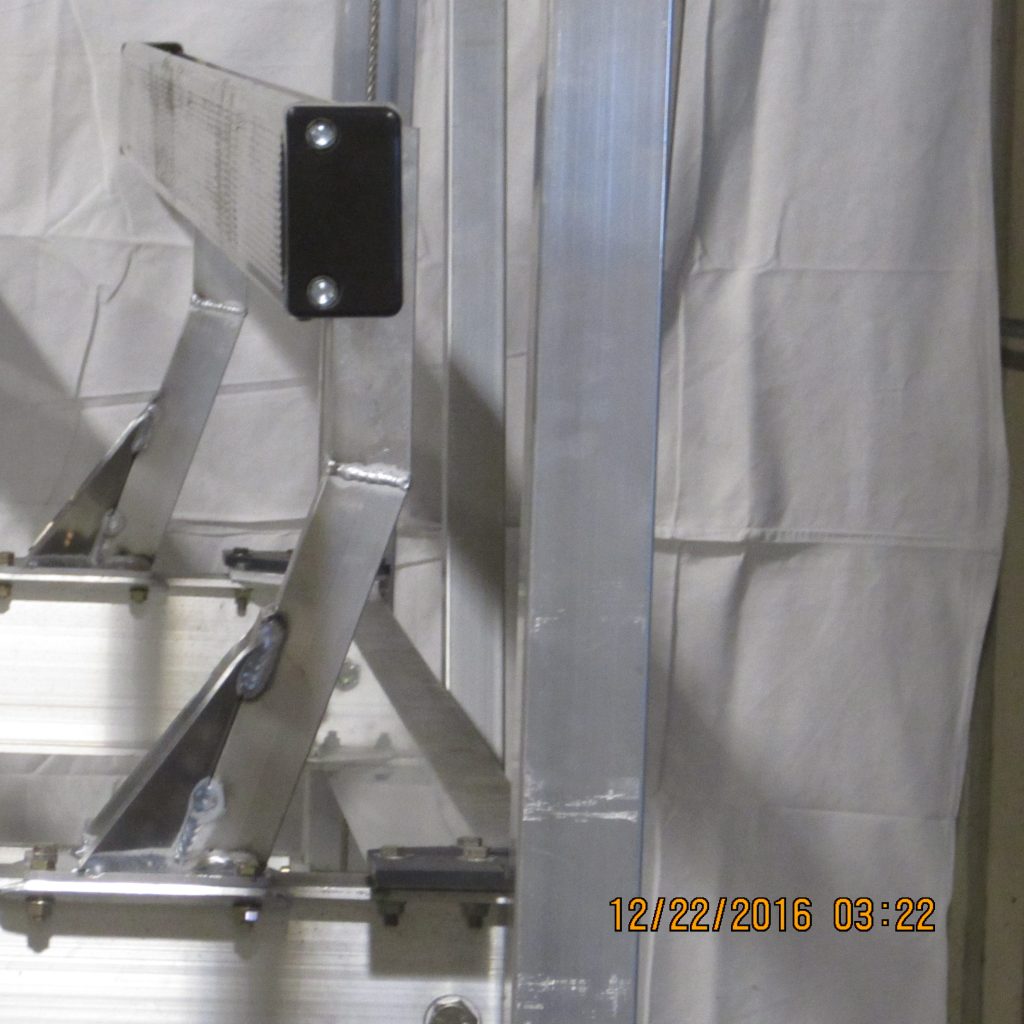 FOAM GUIDES ONS
Our foam guide ons are a simple option to guide your boat onto the hoist.
These come pre assembled and ready to clamp onto the eye beams of all
craftlander vertical boat hoists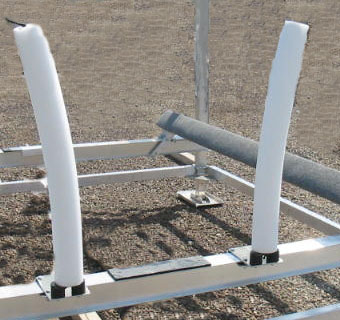 The foam is replaceable and there are vinyl covers available.
LIFT TECH MOTOR
Lift Tech motors have been proven to last a long life. There are many
options available to choose from. whether you like to plug in at the
dock or want to have battery power or want to use a remote or
program it to stop by itself ,want to use one battery or two or even
want to light the canopy LIFTECH has it ! And we can supply your
dealer with it so go ahead enjoy your hoist more and talk to your
dealer about a lift tech today!
LIFT TECH DIRECT DRIVE MOTOR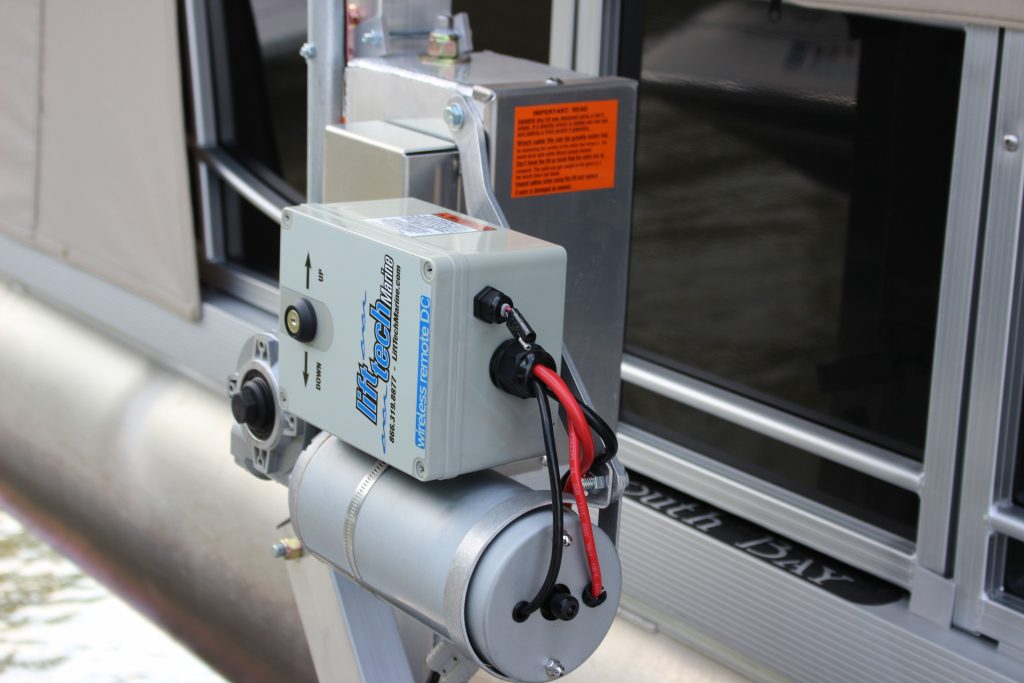 LIFT TECH SOLAR PANEL
SKI BARS & REGULAR BUNK BARS
PVC GUIDEON'S WITH TRIPLE SADDLE KIT AND MOTORSTOP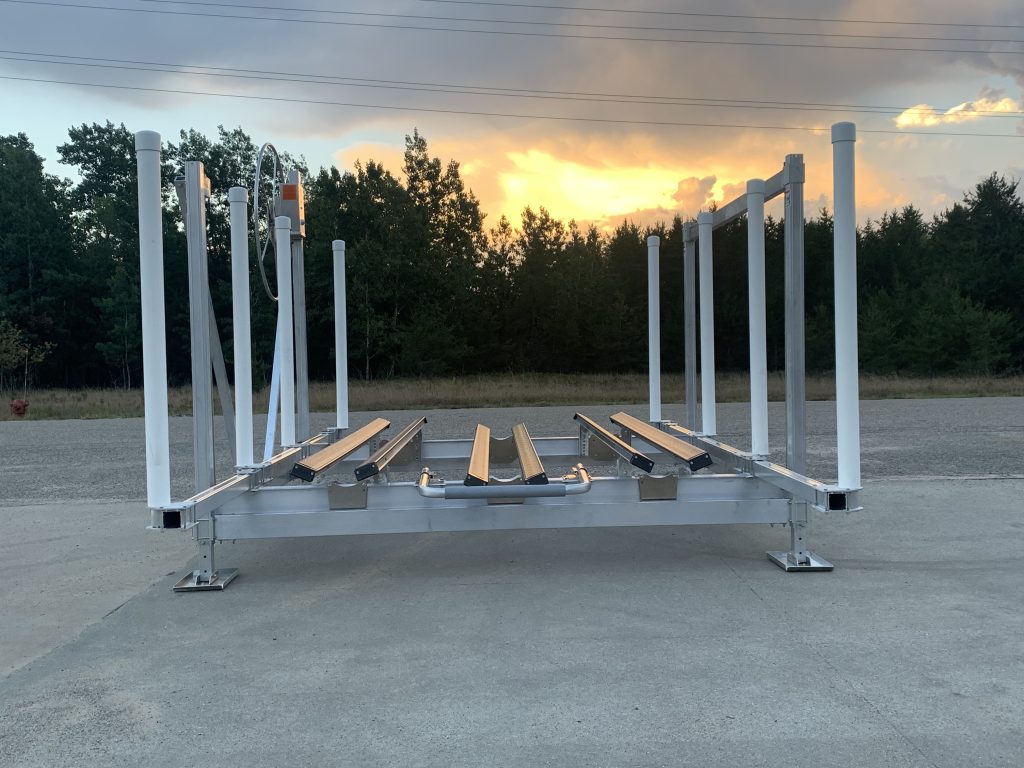 V-BUNKS WITH CARPETED GUIDES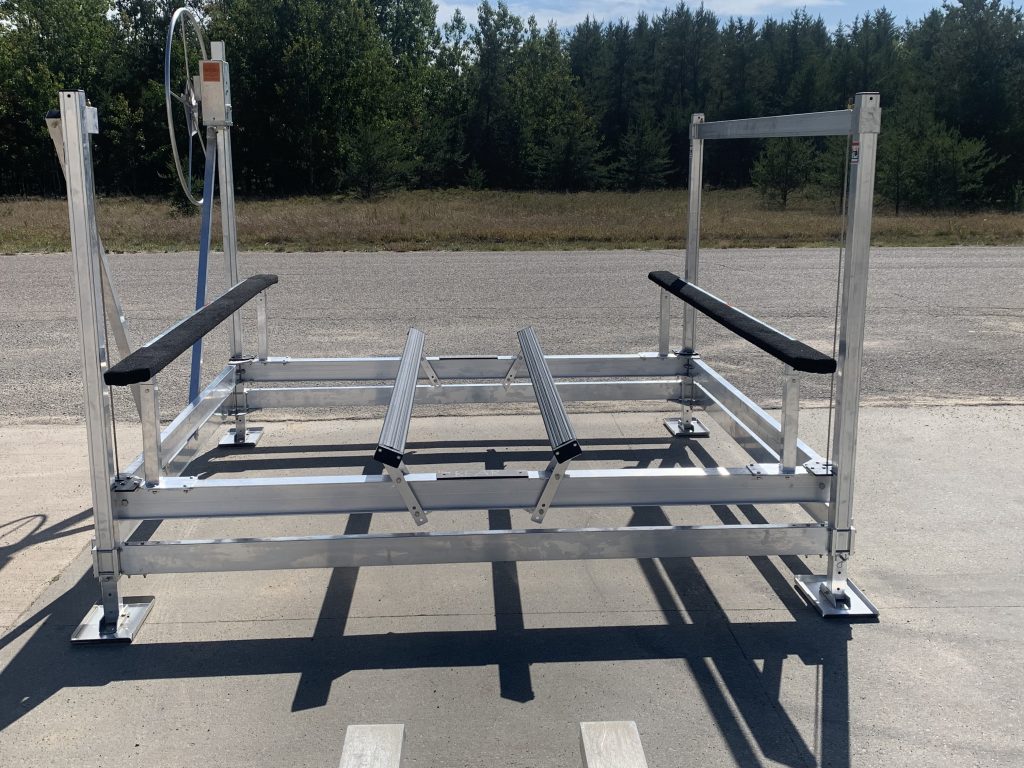 TRIPLE SADDLE KIT & VINYL GUIDE ON HARDWARE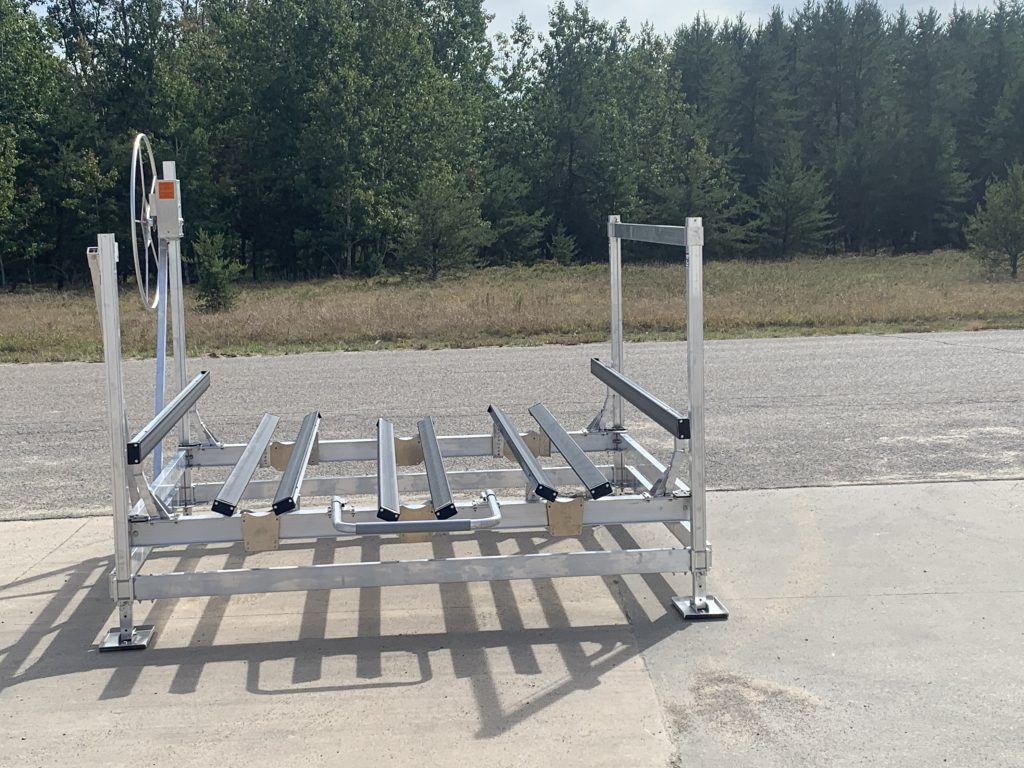 SKI BARS & REGULAR BUNK BARS FOR TRITOON WITH VINYL GUIDE ONS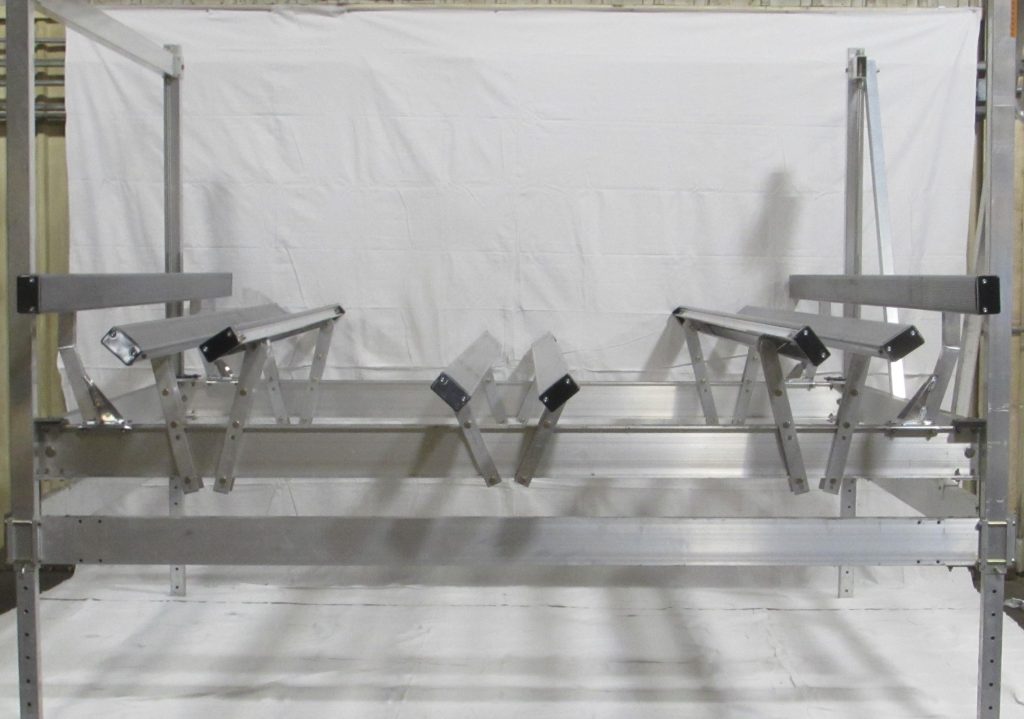 SADDLE KIT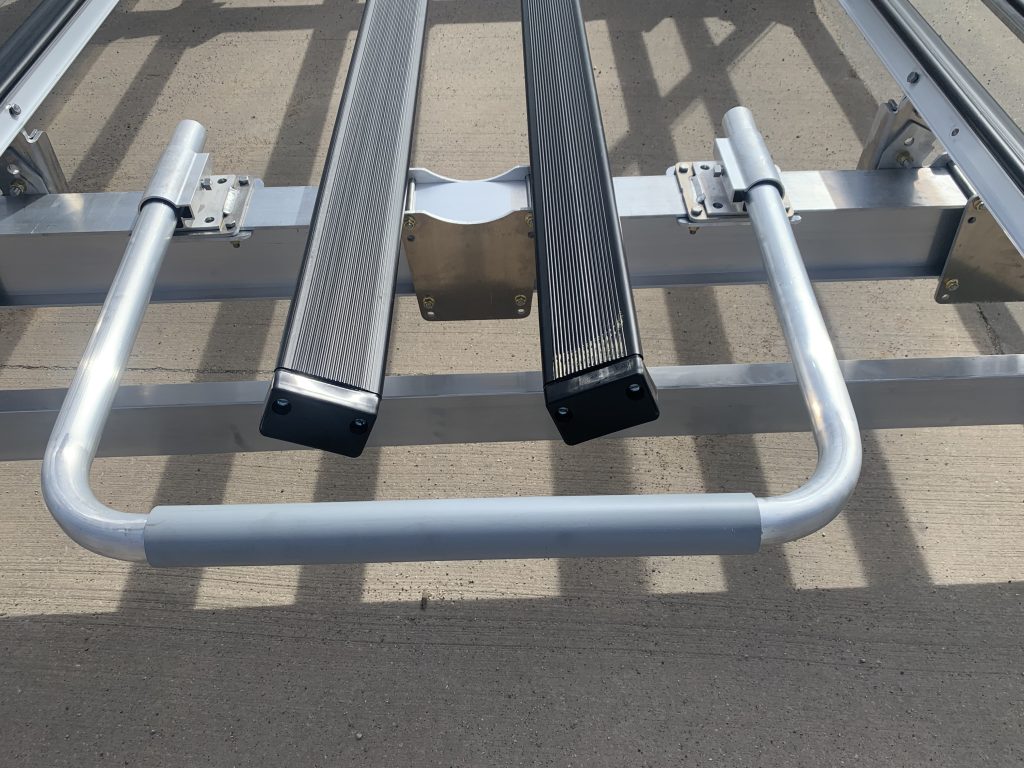 BOW STOP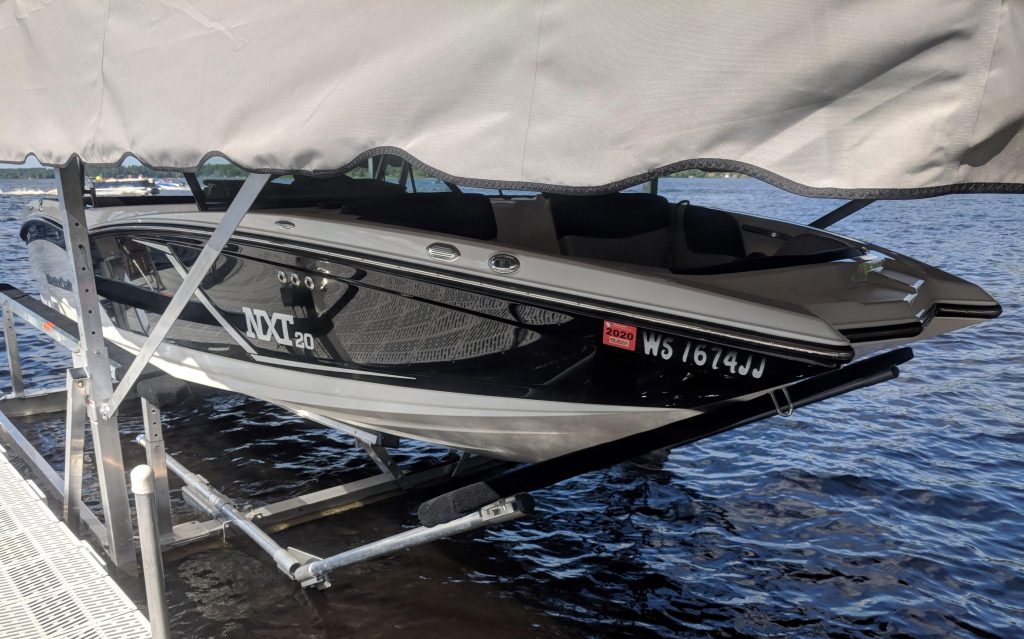 PONTOON RACK