Here is the Assembly Manual and Assembly Drawing for our 1060PWC and 1072PWC cantilever personal watercraft hoist with a 1200 lb capacity and a 60″ or 72″ beam. Simply click on link below to download. These files can be large and may take a few minutes to download with slower connections.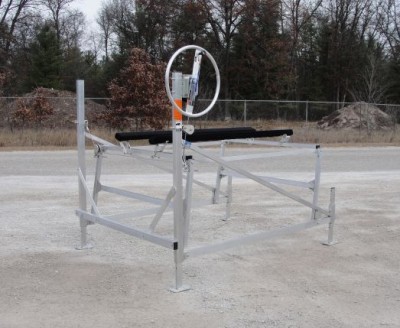 1060-1072 Assembly Manual (click to download)
Assembly Drawing 1060-1072 (click to download)
WARRANTY REVISION
Please note that the wording has changed in our Warranty Policy. Previous manuals may not contain the current version. Please take a moment to review the new Warranty overview.
---
OTHER MANUALS
1600 lb Vertical
2500 lb Vertical
3500 lb Vertical
4500 lb Vertical
6000 lb Vertical
8000 lb Vertical
4000 & 6000 lb High Lift
4000 & 6000 lb Hydraulic
High Top Canopy
1060 & 1072 PWC
10PWC Vertical
12PWC Dual
Pontoon Lifts
rev12-22 L.M.B.